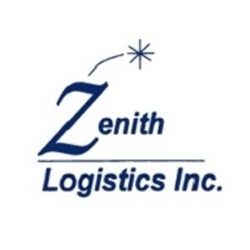 Zenith Logistics
Warehouse Order Selector
Louisville, KY
Paid vacation, 401K / Retirement plan, Vision Insurance, Dental Insurance, Health Insurance
Hiring!
ON THE SPOT JOB OFFER
New and Improved application and testing process! 
Zenith Logistics offers more than just another job. This is a CAREER OPPORTUNITY!
We are the 3rd party operator of the Kroger Distribution Center in Louisville and we are looking for career-minded people to add to our ever growing team in our recession-proof industry. Our essential employees help take care of our communities by selecting orders and delivering food and other necessities to hundreds of Kroger stores in the area.
Full time, direct hire Order Selector positions at the Louisville Distribution Center servicing Kroger stores across multiple states are available immediately.
Starting wage is $20.00/hour + $1.50 night shift differential = $21.50 with wage progression to $30.35/hr. Additional incentive pay available - up to $6 per hour!
Year 2: $22.91
Year 3: $24.34
Year 4: $25.77
Year 5: $27.20
Year 6: $28.62
Year 7: $30.35
Evening (5pm START) position available. Weekends required; off days will be during the week.
We also offer
• Excellent benefits package including Medical, Dental, and Prescription Coverage (available after 90 days)
• 100% company-funded retirement plan
Experience Requirements
• Motorized pallet jack experience preferred
Qualifications
• Must be at least 18 years old
• Must be able to pass drug screening and physical abilities test
Responsibilities
• Filling customer orders
• Ensuring customer orders are correct and complete
• Loading customer orders
Work Hours
• Evening positions with 5pm start time
• Weekends required
Apply online, text us, or meet with our hiring managers Monday-Friday at 9:45 am or on Wednesday at 12:45 pm. No need for an appointment. - See apply buttons
EOE
1xewqjpnuh9u
116053129