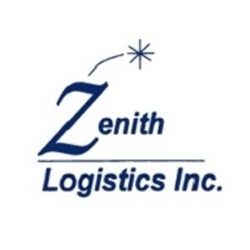 Industrial Maintenance Technician
Sorry, this job has expired.
Louisville, KY
401K / Retirement plan, Dental Insurance, Health Insurance, Paid holidays, Paid personal time, Vision Insurance
We are currently hiring an Industrial Maintenance Technician to work 2nd and 3rd shift.

You'll start out at $22.23/hr with wage progression up to $27.79/hr after 2 years, with shift differential and an $80 weekly attendance bonus.

After 90 days of employment you will receive free benefits, including:
• Medical, Dental, Vision, and Rx
• Retirement plan & 401(k)
• Personal days
• Paid holidays

Zenith operates dry grocery, frozen foods and produce warehouses, each of which have an intricate system of electrical wiring, plumbing and industrial equipment. These warehouses require maintenance to keep them operating efficiently and safely. As an Industrial Maintenance Technician you will perform preventive maintenance and repairs on a variety of industrial equipment within Zenith's warehouses.

• Experience with refrigeration repairs (specifically ammonia refrigeration).
• Experience with HVAC, plumbing, and electrical repairs preferred.
• Experience in building/industrial maintenance or a related trade.
• 1 year of experience as a maintenance technician preferred.
• Experience with 480VAC 3 phase motor control systems.
• Experience in ammonia refrigeration maintenance and trouble-shooting electrical control systems.

• Self-starter dedicated to continuous quality improvement.
• Strong understanding of pneumatic, hydraulic, mechanical, and electrical theory, including three phase power, A.C. and D.C. power circuits and motor controls.
• Knowledge of warehouse plumbing, ARC, MIG, and GAS welding and cutting.

• Proficient in written and verbal communication skills.
• Ability to safely replace mechanical and electrical components including motors, motor starters, switches, solenoids, pumps, refrigeration valves, and compressors.
• Ability to respond to unplanned breakdowns with a sense of urgency and able to demonstrate proficiency in troubleshooting techniques.
• Ability to read and interpret blueprints, schematics, and technical manuals.
• Capability of generating and processing work on a computerized maintenance-management system.

Apply in person any time. We have evening interviews available.

To submit your resume for review by a hiring manager or for our address to apply in person please complete the "Apply Now" section at the top of the page.

We are an Equal Opportunity Employer.

8739